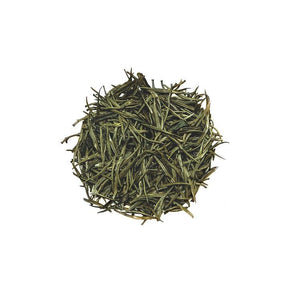 Tea Description:
A true green tea. If you are looking to start off with a Green Tea, this is the first step, nothing too fancy, just a basic Steamed Green Tea. Grassy, astringent and bold. 
Flavour Profile:
A pale yellow liquor gives off aromas of the sea with a grassy, astringent but slightly sweet undertone.
Health Benefit:
Green Tea is loaded with nutrients and compounds that can have an overall positive impact on health. Green Tea compared to Black Tea has higher antioxidants due to its minimal processing, making it a great tea for detoxing the body and for immune support.
Brew Instructions:
Place 1 1/2 Teaspoon of tea in Teapot.
Boil Water to 85℃.
Brew tea up to 1 1/2 minutes (remove tea after brew time).
Repeat the brewing up to 4 times.
Enjoy!